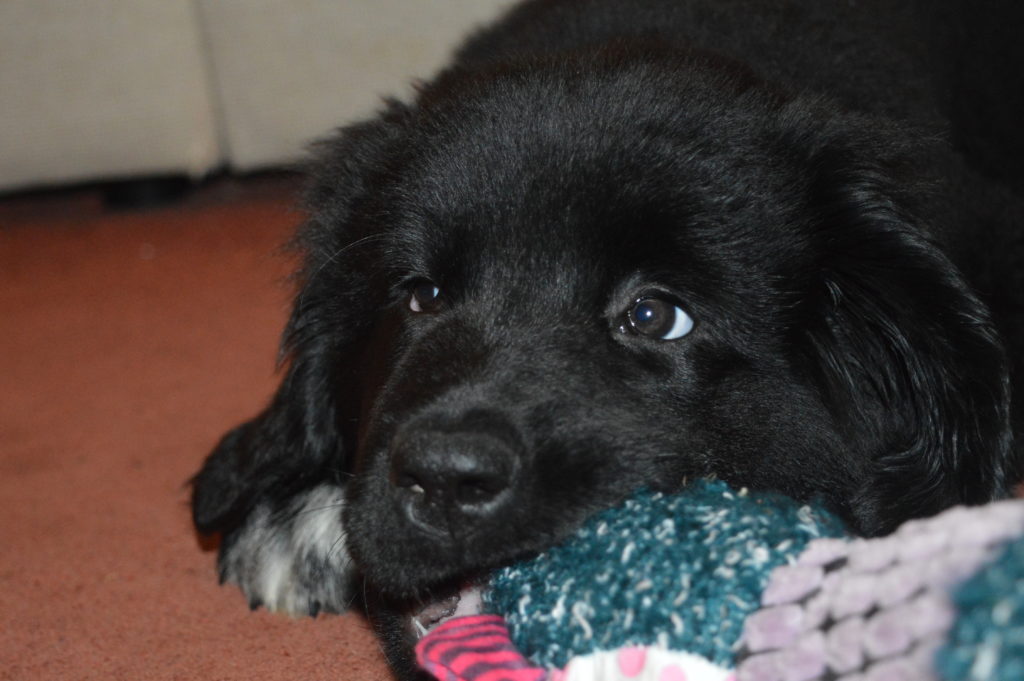 Today we are talking Top Dog toys that stand the test of time, even with the biggest of chewers!
This weekend we celebrated Merrie's first birthday, she had some treats and new toys, but it is certainly a task trying to find toys that do not get chewed and destroyed within 5  minutes of her touching them, half of the ones that claim to be indestructible have in fact lasted less than the time it takes her to eat her dinner!
So here are ten toys that have managed to survive a 46kg Newfie's attack!
So these are ten toys that we have found to be Merrie proof (so far) Do you have any recommendations for other toys she might not destroy?