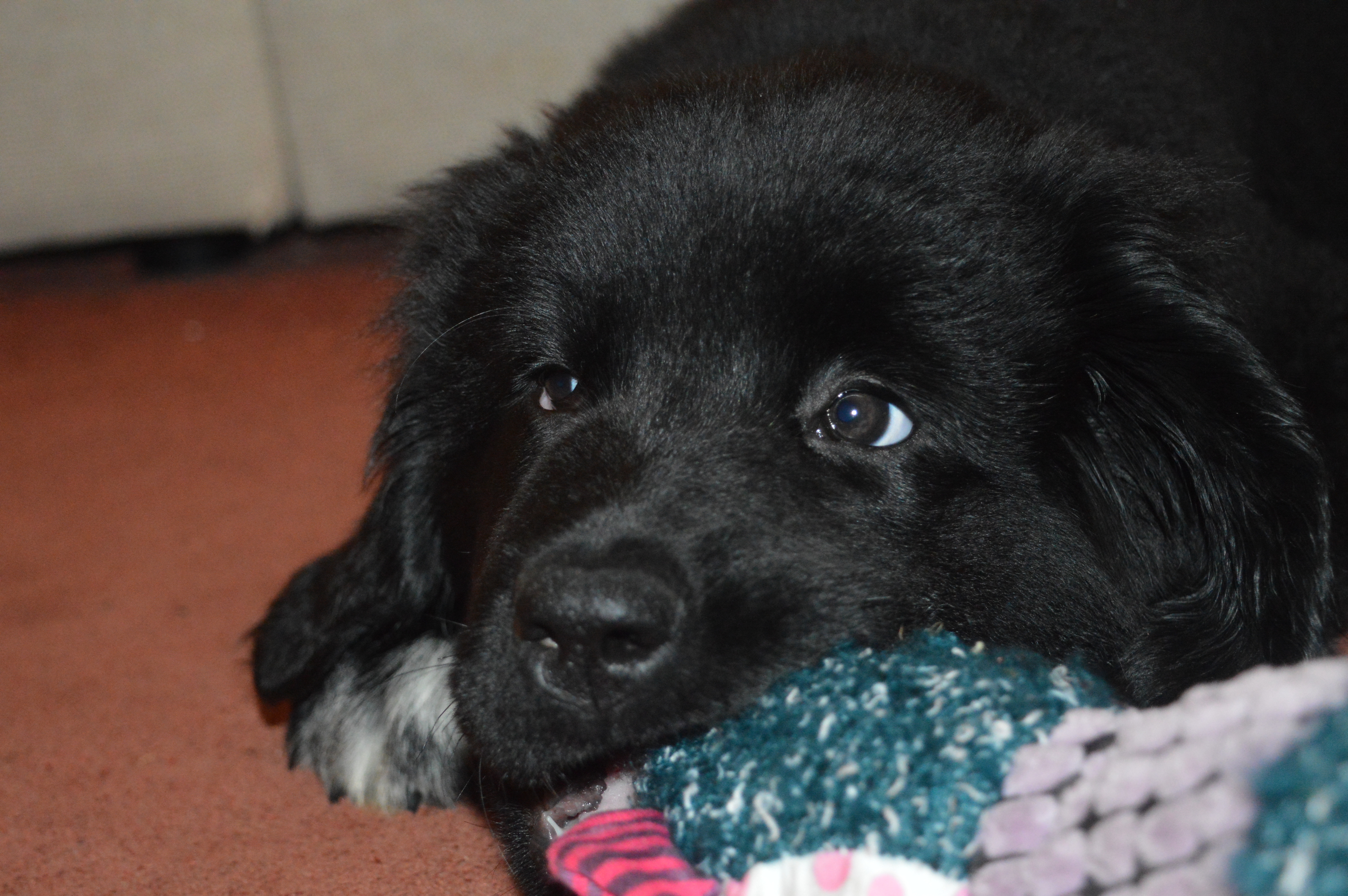 Top Dog Toys That A Newfie Hasn't Destroyed
Today we are talking Top Dog toys that stand the test of time, even with the biggest of chewers!
This weekend we celebrated Merrie's first birthday, she had some treats and new toys, but it is certainly a task trying to find toys that do not get chewed and destroyed within 5  minutes of her touching them, half of the ones that claim to be indestructible have in fact lasted less than the time it takes her to eat her dinner!
So here are ten toys that have managed to survive a 46kg Newfie's attack!
We bought this Purple Dinosaur for Merrie during the first month we got her and its still going strong.
The Kong Treat dispenser is really tough and Merrie loves nothing more than getting the treats out of it, or licking off the Dog Peanut Butter from inside.
We bought this for Merries birthday and she adores searching for the squirrels, or shaking it until they all come flying out of the tree trunk!
The pheasant has a funny sound, a sort of squeak crossed with a honk but Merrie loves to play tug of war with it, and its still going strong after 6 months.
Rugby plays quite a big part in our lives so we didn't want the puppy to feel left out, so we chose this green rugby ball and no matter how hard she chews, she hasn't made a dent in it!
Merrie adores the K9 Connectables, and all the different parts you can ad to it, she is very fond of the bone treats that can get hidden and it took her quite a while to work out where they came from!
Merrie loves trying to get the peanut butter off of the lick mat, she can spend hours trying to get out every last bit and keeps her occupied for ages.
She loves to chew and tug on rope toys, but many fray and come apart, but not htis one, it is still going strong
This was one of the very first toys we bought for Merrie, we took it with us to collect her and she has loved it every since.
Check out Merries instagram to see how much she loves her lemon, there is nothing more funny than her having the lemon in her outh and it making her look like she is grinning!
So these are ten toys that we have found to be Merrie proof (so far) Do you have any recommendations for other toys she might not destroy?