If you currently own a property with a large amount of land, you may have wondered how that land can best be used to generate an income for your family. For animal lovers, one of the most popular ideas is to open a livery yard. 
What is a livery yard?
A livery yard is a place where horse owners can stable, graze, and exercise their horses in exchange for a fee. There are three different categories of yards: 
Full livery

is the most time-intensive choice. The yard is responsible for all activities related to caring for the individual horse, including feeding, turning out, grooming, and even exercising if required by the owner. 
Part-livery

means that the yard is responsible for basic horse care – feeding, turning out, etc – but the owner is responsible for exercising and grooming. 
DIY

is the simplest option for you, the yard owner; horse owners are entirely responsible for all care duties, including grooming and exercising, but use the facilities provided by the yard to do so. DIY is the least-expensive and most popular option for horse owners.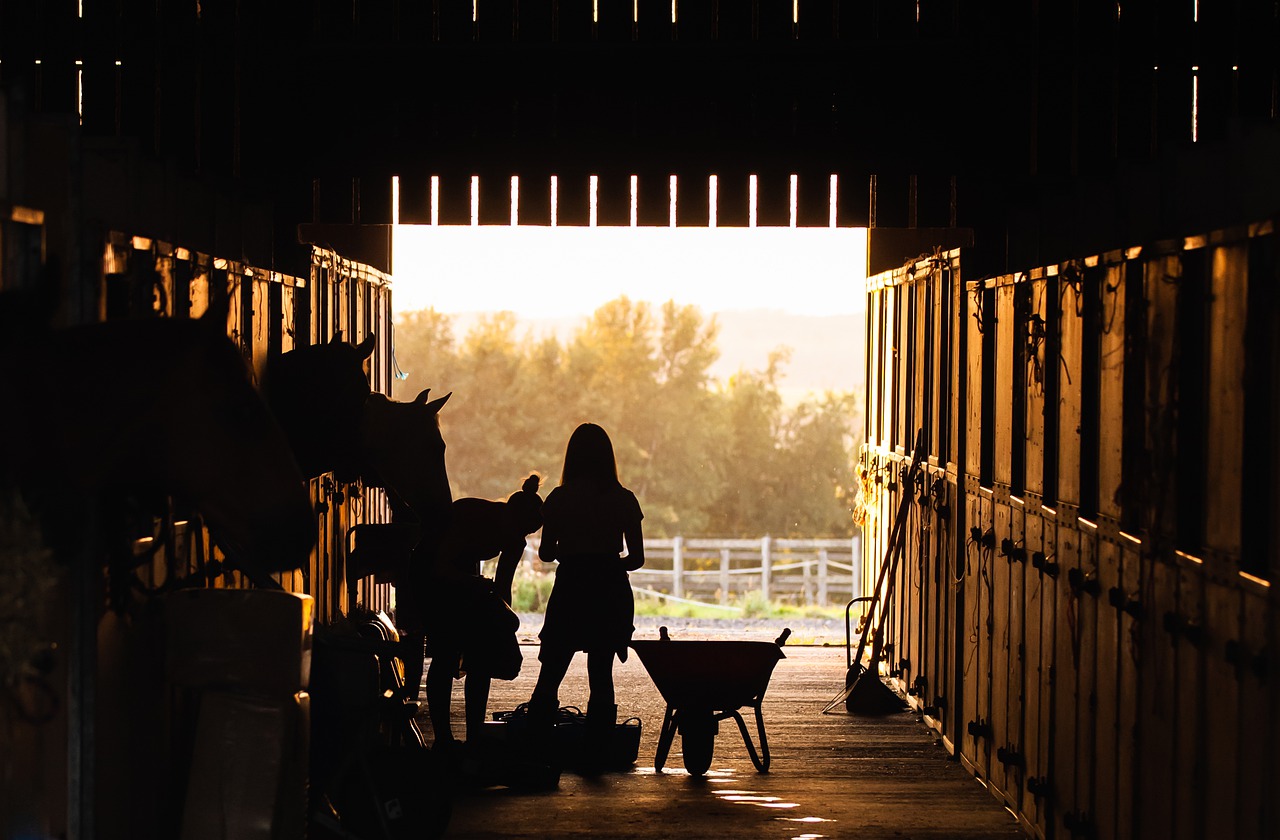 What is required to start a livery yard? 
While the answer to this question will somewhat depend on the type of yard you choose, there are a few essentials you will likely need. 
The most important of these is

internal stables

; while some horses do "live out" (i.e. they do not return to a stable at night), this is fairly uncommon, so stabling will definitely be required.

You will also need buildings to house essential horse-related items; a feed room is essential, and a dedicated tack room is also beneficial. 

Safe grazing space is also important. Fields will need to have secure perimeters that horses cannot cross, be free of plants and weeds that can be potentially harmful to horses, and have access to a water source. 

Storage is also important. Yards tend to buy supplies such as hay in bulk in order to reduce costs, so this will need to be stored somewhere safe and secure. 

You may also want to consider adding a

riding arena

; it's not unheard of for yards to not include this, but an arena can make your yard more attractive to horse owners. 
If you are intended to offer full or part-livery services, then you will also need to hire staff. 

Do I need to provide riding lessons? 
It is not essential to provide riding lessons, but it can be advantageous. The profit margin on livery yards alone tends to be rather small, so investing in your own horses and offering lessons could be a way to increase your income. The majority of yards offer both stabling to horse owners and riding lessons to the general public, though some do specialize in one or the other, so there's no "right" choice – go with what works for you, and the time you have available, personally. 
If you do decide to offer riding lessons, you will need a licence and specialist liability insurance before you do so. 
In conclusion
Livery yards can be incredibly rewarding to run, and are especially suited to anyone who has an existing love and understanding of horses.