Valentine's Day is the perfect time to celebrate your love for your dog. Relationships will come and go, but the love between you and your dog will always be there. So why not treat the one you really love this Valentine's Day? Here are 12 ideas to get you started!
1. Take them out for the day
Is there anything better than a day out with your dog? If your pet enjoys exploring new places, why not take them somewhere amazing? There are some lovely places across the UK where you can take your dog, so why not take them on a drive or book an overnight stay in a dog-friendly cottage and enjoy exploring somewhere new together?
2. Buy them some tasty treats
Chocolate is a popular gift to give loved ones on Valentine's Day, but it's not something you should give your dog. Instead, why not buy them some delicious treats that they'll love instead? A deer antler dog chew makes a great gift for your dog, keeping them busy and helping to keep their mouths healthy too! Make sure that any treats you buy are designed for dogs, and try not to go overboard – dogs need to watch their weight too!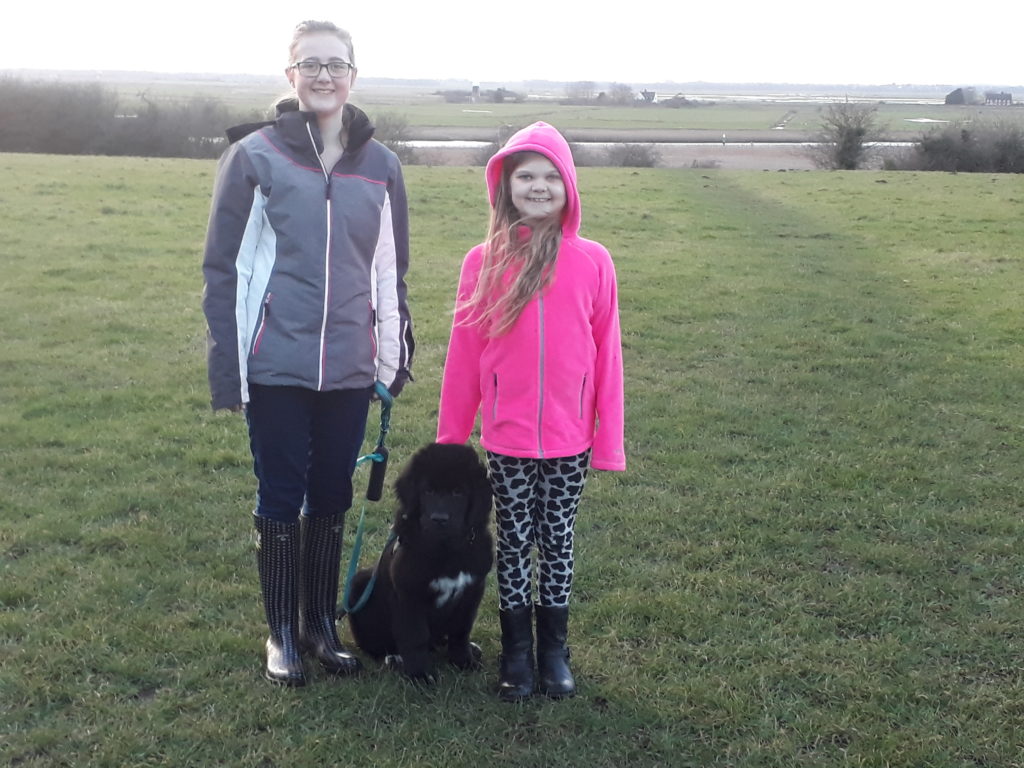 3. Take them to the park
A nice long walk is an easy way to show your dog you care. While walking should be a part of their daily routine anyway, an extra long dog walk can be a welcome treat. Take some toys so that you can play with them and show them some extra care and attention!
4. Cook them a delicious meal
What better way to celebrate Valentine's Day than with a delicious dinner for two? Dog food doesn't just have to be something that you get off the supermarket shelf – you can make food at home for your pooch with some top dog recipes. You'll find all sorts of inspiration for doggy-desserts as well as other meals that you can learn to make more often to give your dog a nutritional treat. We all appreciate some home cooking now and then, so why shouldn't your dog too?
5. Cuddle up in front of a film
If your dog loves to cuddle up on the sofa, why not make a night of it for Valentine's Day? Put on some classic dog films, get some blankets ready and enjoy a night of relaxation together. You can even buy pet-friendly popcorn for your dog, helping you both to enjoy the perfect movie night.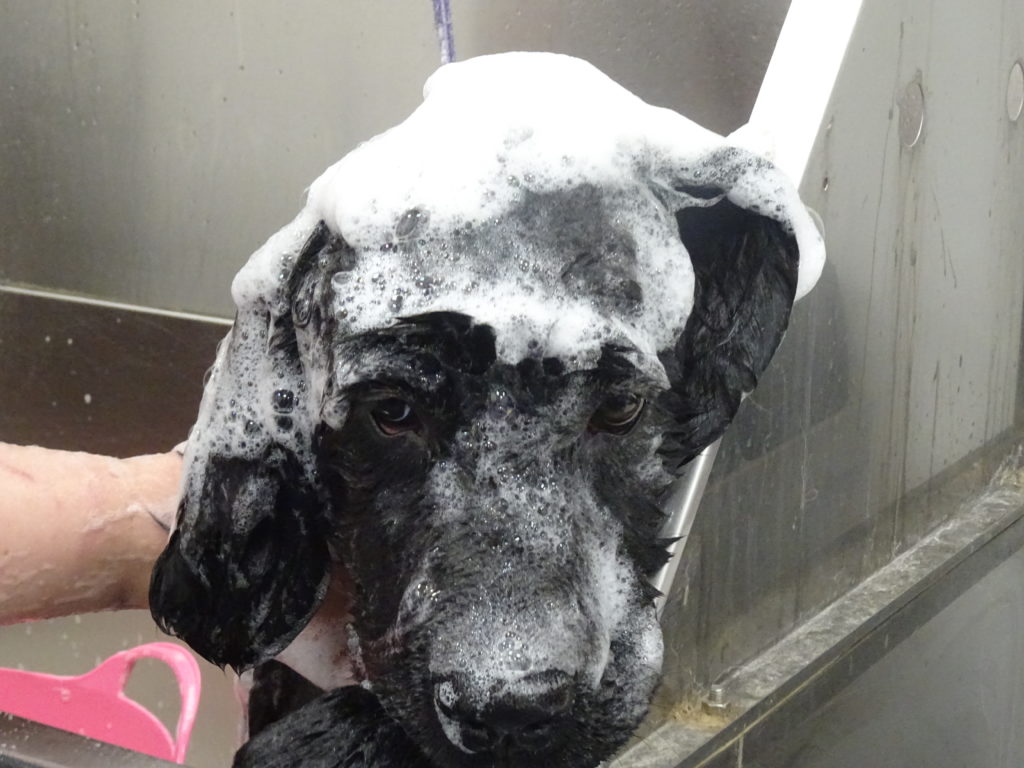 6. Give them a bath
While this might not be a suggestion for everyone, some dogs like a good bath. Why not make their bath extra special this Valentine's Day with some luxury bath products that will keep your dog's coat healthy and clean, and smell great too? While you don't need to bathe your dog too often (as doing so can affect their natural oils and conditioning), a more indulgent bath once in a while can make for a nice treat.
7. Teach them a new trick
Dogs love to learn, and teaching them a new trick can help to keep them entertained, and helps them to feel stimulated. Teaching them a new trick is a fantastic excuse for the two of you to bond and can be a lot of fun for you both too.
8. Buy them a new bed
When was the last time your dog got a new bed? Over time, a dog's bed can lose its shape, become damaged and difficult to clean too. A new dog bed could be a welcome treat that will keep your dog warm and happy, with plenty of great options out there for you to choose from. Give them plenty of blankets and toys nearby to help it feel like their own, and make sure the bed is located somewhere safe and warm.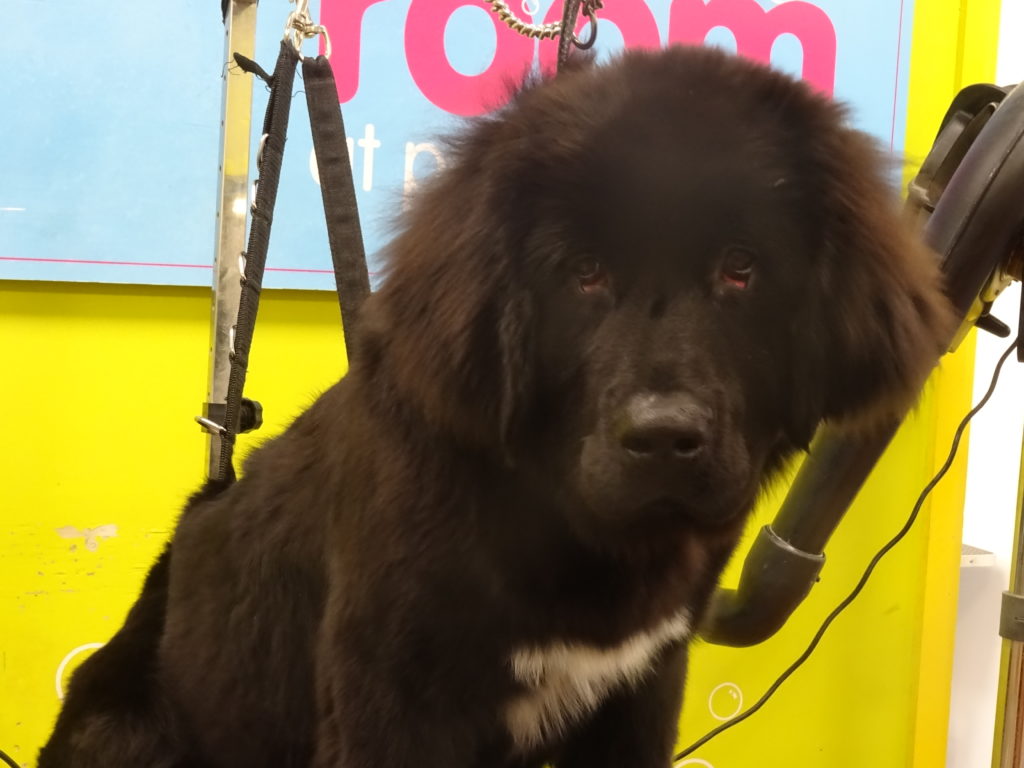 9. Take them to the groomers
Dog grooming has really transformed over the years, and taking your dog to the groomers can be the equivalent of taking them to the spa. Whether you take them for a trim and a wash, or go for a head-to-toe pampering, a day at the groomers can be a lovely experience for your pet. Grooming your pet can keep them happy and healthy, so a visit to a pet groomer is not only a welcome treat, but a good way to care for them too.
10. Donate to a pet charity
While this might not directly benefit your dog, giving money to a pet charity can help other dogs who might not have a permanent home or who suffer from different conditions. There are plenty of animal charities across the UK who rely on donations to provide care to animals in need.
11. Buy them a subscription box
Subscription boxes can be a fun treat for you, featuring everything from cosmetics to gin. Did you know that they make subscription boxes for dogs too? Subscription boxes like Butternut Box come with some tasty treats for your dog that make a wonderful gift for Valentine's Day and beyond.
12. Arrange a photo shoot
You might have a lot of photos of your dog on your phone, etc., but do you have any good photos of the two of you together? A professional photo shoot with your pooch is a nice gift to give yourself on Valentine's Day and can give you something to cherish forever. Arrange to have photos taken doing something that you both love doing, and enjoy creating some special artwork for your home.
Some people might laugh at the idea of treating a pet for Valentine's Day, but it's actually a wonderful way to celebrate your pet and make them feel extra special. However you like to spend time with your pet, take the time to treat them and share the love they unconditionally share with you. While you don't need a day to show your dog that you care, it's always nice to do something special for Valentine's Day.